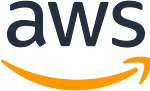 About AWS
AWS (Amazon Web Services) is Amazon's comprehensive, evolving cloud computing platform that includes a mix of infrastructure-as-a-service (IaaS), platform-as-a-service (PaaS), and packaged-software-as-a-service (SaaS) offerings. AWS services can provide a company with tools like compute power, database storage, and content delivery services.
How AWS works
AWS services come in various shapes; learn how AWS works and how it has physical locations to keep data from all regions. It provides cloud capacity by utilising data centers created in all relevant locations and operates on a fiber network.
Amazon Web Services, as a widely utilised cloud platform, can be used for any cloud-related work. All industries can use the same AWS for their cloud needs. Small and medium-sized organisations, as well as major corporations, can simply use AWS to experiment, innovate more quickly, reduce expenses, and become more nimble in terms of efficiency and development.
Amazon does all of the heavy lifting for you and allows you to run almost any site or application. Amazon is in charge of the security and upkeep of the entire Cloud infrastructure.
AWS applications
AWS is most commonly used for storage and backup, websites, gaming, mobile, web, and social media applications. The following are some of the most important uses in detail:
1. Storage and backup
One of the reasons that many businesses choose AWS is because it provides a variety of storage options that are also quickly accessible. It can be used for storage, file indexing, and running key business applications.
2. Mobile, web and social applications
AWS delivers something that no other cloud provider can: it makes it easier to create and scale applications, particularly mobile apps, e-commerce apps, and SaaS apps. Amazon Servers were once utilised for application development and installation.
3. Big data management and analytics
AWS offers scalable storage that can be used to conduct analytics at faster rates. AWS storage does not require much time or effort to index. The ideal recipe for constructing data lakes or warehouses. AWS and Big Data collaborate to provide the infrastructure and power needed to support high-end intelligent software.
4. Websites
Organizations, like other online apps, can host their websites on the AWS cloud. It also works well for hosting CDNs, DNS, and domains.
5. Infrastructure software
Users may now seamlessly extend their existing infrastructures with the help of AWS and AWS Marketplace Independent Software Vendor, boosting security and scaling for growth. AWS also assists its consumers in lowering IT expenditures and protecting business data from physical or logical problems.
Amazon Web Services (AWS)